Václav Ryška
I'm SW developer and sage who believes in open, honest, trustworthy relationships. Blockchain enthusiast with wide range of interests.
Microsoft Certified Professional . Czechia, Europe.
My professional story in short
Got master's degree in computational mathematics in 2015. I thought I was going to be a scientist, so I started my Ph.D. in computer science area.
I also worked as a research assistant at IT4Innovations national supercomputing center at the same time. But during next 2 years I realized, that academic environment is not for me and left both Ph.D studies and researcher job.
Since 2018 I started to work in the ABB company as a software project engineer. I worked mainly for a Finnish customer and those were good times. However, something was missing there, so since July 2019 I decided to try the freelance way and it seems to be the right way.
Currently I make a living as a freelance software developer working mainly on web projects for British and Czech customers. I closely cooperate with Itixo company
years developing software
years professional experience on international projects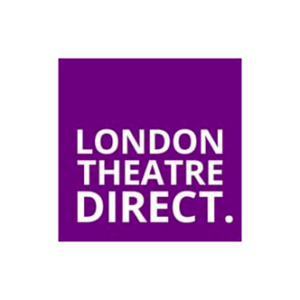 London Theatre Direct
London Theatre Direct is a web platform selling tickets to London theatres. It has about 50 000 visitors a day. I work there mainly as a backend web developer responsible for incorporation of customer business requirements. I also participate in designing the software architecture of the solution.
Tatum is an open-source blockchain middleware platform supporting over 20 blockchains. It greatly simplifies work with the blockchains via their API. I've developed wrapper library for their API in C#.
Update Conference
Update Conference is the biggest .NET related conference in Czechia. I am part of an organizational team. I also help to develop reservation and accounting system of the conference.
Fortum
We have been developing application software for a nuclear power plant in Finland. I was responsible for design and development of the GUI components helping operators and engineers to control the power plant.
I have known Václav since high school. Although our paths diverged over time, we cooperate on mutual projects in one office again. We have created and analyzed many lines of code, we have exchanged plenty of opinions and solved many interesting tasks together. If I should describe him in one sentence, it would probably be: ,,Václav is a very pleasant co-worker, great friend, versatile programmer with a broad scale of expertise, which he constantly expands and enjoys to share."
"Vaclav Ryska worked for us mainly in User Interface development using C# language under Windows .NET Framework. He was hard working, motivated, fast to learn and quick to understand. His coding style was well organized and understandable. He also showed some mathematical orientation."
"I have worked with Vašek at IT4Innovations for two years. During the time we shared the same office and resolved many questions about the universe. As an employee, high work activity, adaptivity and creativeness have been his major advantages. Vašek has been able to bring new ideas and solutions in almost every step of the problem. As an office mate, colleague and friend, Vasek is incredibly talkative and friendly. His cheerful nature and attitude made a very positive atmosphere in our working place. I consider him as an expert in IT technologies with high-level knowledge about the domain."
"Perfection is achieved, not when there is nothing more to add, but when there is nothing left to take away."
"Thinking is difficult, that's why most people judge."
"The first gulp from the glass of natural sciences will turn you into an atheist, but at the bottom of the glass God is waiting for you."
"Once you stop learning you start dying."
"If you want to go fast, go alone. If you want to go far, go together."